I remember this nursery rhyme, that Kuku taught me.....
"मछली जल की रानी है

उसका जीवन पानी है

हाथ लगाओ तो डर जायेगी

बाहर निखालो तो मर जायेगी"
("Machli Jal Ki Raani Hai

Uska Jeevan Paani Hai

Haath Lagao To Darr Jaayegi

Baahar Nikhaalo To Mar Jaayegi"
)
Lovely rhyme, Isn't it ???? Hmmm..... Very 'Fishy' indeed......
The only kinda fish prep I knew was that from Mangalore.... the traditional gravy, with coconut as the main ingredient used. The other I got to know was without coconut, but with just the powdered masalas... just plain......
Only after my wedding, the fish gravy I got to taste was the Bihari prep.... which is very yum & 'pleasing your palate' too......
Fish in Mustard Sauce
.......
The taste is so catchy, that one would be left with a feeling of "wanna have more".....It makes you end up eating a morsel more than usual. Very tangy & chatpata! My folks at home, they all have a crave for it on a higher side, especially my mom...... I remember once when she had to come home, she took almost 2 hours to reach..... I was like What??? Where????When???? It was when she reached that I got to know, she stopped at the fish market to get some fresh fish, for me to prepare her favorite for her...... When she decides on something, she would go to any extent..... & she loves fish a lot..... Since she has been diagnosed with cholesterol, she has to curb those cravings.......
I would like to share an incident, that shows her cravings for fish..... This was when she learn' t to ride my scooty... just started.... One morning when we woke up she was not there nor the scooty.... we were all so worried.....My brother called me up to find out if she came, to my place.... After an hour we got know that she had been 'FISHING' (
to the Fish Market Of course
)....on her own..... She comes back with a big GRIN on her face, like this ..... :-) & we were all, like this :-0 ........ LOL!!!!
OMG!!! New rider without a license on that busy & potholed dampy roads, going 'Fishy'!!!!! That is how she is.... Very daring!!!! Always ready for adventure & excitement......
Let her be so forever......God!
Now coming back to my Fishy Business...... here's how one can prepare that delicious MAACH JHOR! as it is called in Bengali.....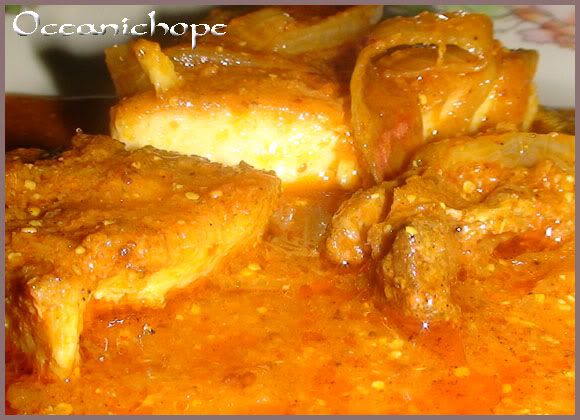 Ingredients:
(serves two)
Anjaal (
King Fish
) - 2 pieces
Tomato - 2 medium
Onion - 2 medium, sliced lengthwise
Ginger Garlic Paste - 2 tsp
Lemon - 1 big, cut into half & De-seeded
Dry Red Chilli - 4, broken
Mustard Seeds - 2 tbsp
Salt to Taste
Turmeric Powder - 1 tsp
Cumin Powder - 2 tsp
Red Chilli Powder - 1/2 tsp
Coriander Powder - 1 tbsp
Mustard Oil - 6 tbsp
Water - 2 cups
Marination:
Salt to Taste
Turmeric Powder - 1/2 tsp
Red Chilli Powder - 1/2 tsp
Method:
Marinate the cleaned & washed fish & keep aside for half an hour. Grind tomato, ginger garlic & mustard seeds, into a fine paste.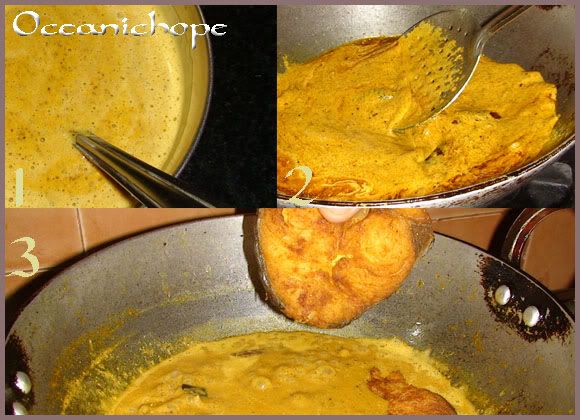 Heat oil a deep bottomed vessel or a wok. Deep fry the marinated fish pieces till golden brown & keep aside.
In the same oil, fry the broken red chilli & sliced onions till translucent. When done add the paste into it & fry for 3 minutes. Now add all the masala powders & stir fry for 2 minutes. Then add the fried fish into the masala mixture & stir for 2 minutes. Add 2 cups of water & squeeze the one whole lemon & stir. Now allow it to cook for 7 minutes, covered, on a low flame.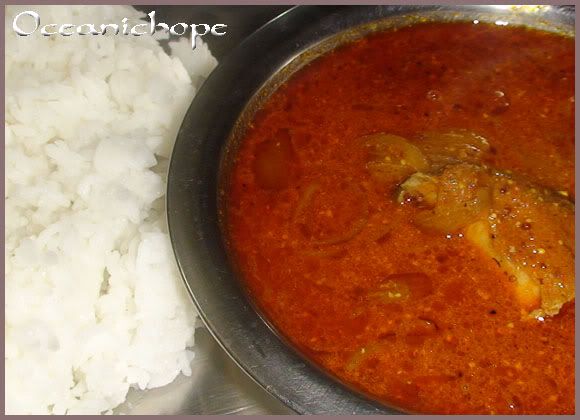 When done serve it piping hot with a serving of piping hot rice. Sliced cucumber would also accompany this Machli Baat the best.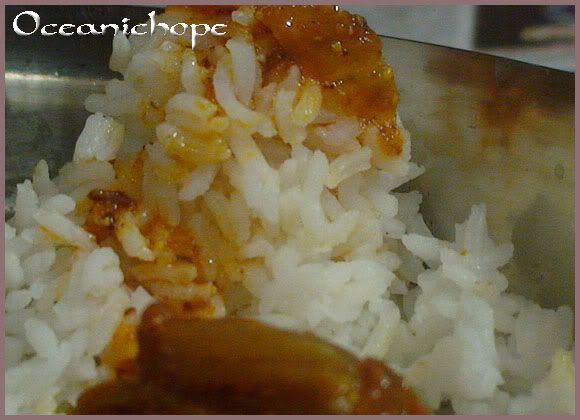 PS:
Here
Machli
is the
fish
&
Baat
is the
rice
...... Hence the name
Maach Baat
.
TOFA (

Token Of Admiration

):
A Thofa (थोफा, gift) - token of Appreciation, to all those who share their love on my miniscule efforts, to write my heart up....... Year coming to an end....let us all celebrate, the goodness, together.........................
It means a lot...... Sometimes gets very touchy, with some similar moments & emotions being shared & mentioned, in your words of appreciations........
Mostly.... for all those love & wishes showered on my mom, on her Birthday......... I did not know how else, could I show my gratitude...... Hence made this piece for all my readers.............
"And this
Blogfare
goes to!!!!!!!!!!!!!!!!!!!!!!!!!...............................******************"
Oooops!!!! I lost Count........
Kindly accept it...... ALL!!!!!!!!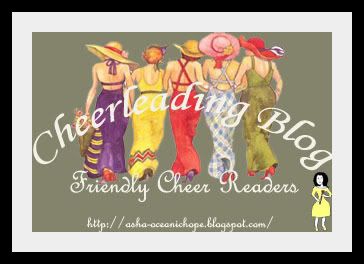 ACCEPT the CHEERS & SHARE THEM TOO............ Cheerfully!!!!!!!!!!!!!!!!!! :-)
Until we meet next, KEEP THE FAITH!!!!!!!!!!!!!!!!!!!!!!!!