As I mentioned in my earlier post, I got to taste this prep at my in-laws..... So this is my 'Delicacy in-law'. And when it is well cooked with the meat pieces very soft & juicy, is very divine...... in taste...... My folks love it a lot....My brother takes 2-3 servings for lunch.....& loves it with rotis too.....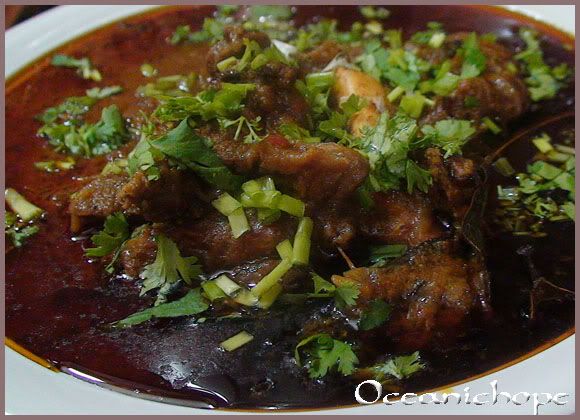 But as the fat is on a higher & primary side, we all tend to avoid it.... but failing at the hands of our taste buds, sometimes, pleading for a morsel, & craving for more later..... Many a times when I have prepared it & my mom calls up to find out what have I prepared for lunch.... I would lie.... giving her a wrong menu for the day...... Kuku, tells her about it, when we visit her sometimes later & I get caught.....Ooops!!!!! ;-) Then I would hear her again saying "cholesterol & high in fat...please do not indulge more...." I know but how do I let my taste buds know it..... They are
so mean on me....many a times..... ;-)
A year earlier, when I started visiting my doctor, who specializes in homeopathic meds, she used to ask me about my non veg intake too..... I did not lie but not always revealed the truth completely..... She kept a check then.....& I checked my weight more often.... but now..... Not that I indulge myself in non veg regularly, but she stopped asking me about it..... may be she thought it was a waste of time & energy asking 'me' about it..... But I must tell you this....
She (My Doc) now reads my posts too.... & as the secret reveals

"She Knows What I Ate Last Supper"
or what I ate when !!!!!!!!!!!!! ;-) I am happy she does & sometimes scared too.....
!!!!!!
One is always scared when they are at wrong....
.!!!!!
Anyway, anything within a limit...is always good.... Too Much Is Too Bad........
As they say " If taken too much, even the so called '
Immortal Nectar
' turns '
poisonous
'"......


Hmmm!!! With all the

non veg talk, now done

...lets get down to note the recipe of this prep.......

Meat Rassa (
Meat रस्सा
)
Ingredients:
Mutton - 1kg (
cleaned & washed
)
Tomato - 5 medium (
finely chopped
)
Onions - 6 big (
finely sliced
)
Ginger Garlic Paste - 4 tsp
Red Chilli Powder - 2 tsp
Turmeric Powder - 1 tsp
Garam Masala Powder - 2 tsp
Coriander Powder - 2 tsp
Cumin Powder - 2 tsp
Kitchen King Masala - 2 tsp
Salt to Taste
Curd - 3 tbsp
Mustard Oil - 6 tbsp
Water - 4 cups
Coriander Leaves - 4 twigs (
finely chopped
)
WHOLE SPICES
Dry Red Chilli - 6, broken
Cinnamon - 5 pieces
Cloves - 4 pieces
Cardamom - 1 piece
Bay Leaf - 2 to 3 pieces
Method:
Marinate the cleaned & washed mutton pieces with a tsp each of turmeric powder & salt. Keep it aside for 20 minutes. Beat the curd well & keep it aside too.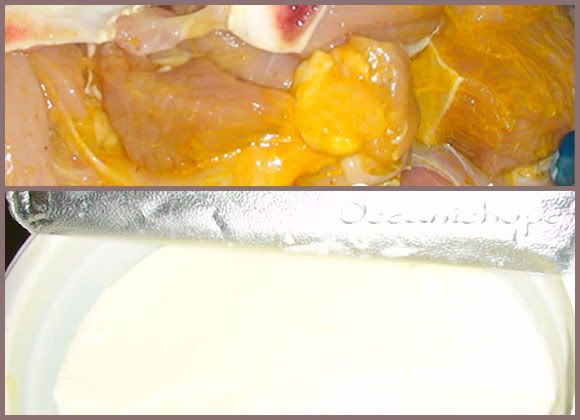 Now heat oil in a pressure pan or cooker. Add the whole spices one by one..... Once they are sauteed on low flame, add the sliced onions & fry till translucent. Then add the chopped tomatoes & stir fry till they combine well. Add ginger garlic paste & fry further for 2 minutes.
Then add all the masala powders mentioned & stir fry to blend them all well. Now add the beaten curd & stir fry till the masala throws the oil out.
PS:
This step makes sure that the masala is well combined & cooked well.
Add the mutton pieces & stir fry for 35 minutes. Keeping stirring carefully so that the masala does not stick to the pan & the pieces do not get shredded. When the oil tends to leave the masala mixture, add water, depending on how well you require your meat to be cooked.....
WELL I LOVE MEAT WELL COOKED (which just melts in my mouth leaving its juice behind for me to relish on)!!!!!!!!
Now cover it with the lid & allow it to whistle for 6 whistles...... When all the steam gets released, uncover & mix the gravy slightly, avoiding the pieces from breaking up......Transfer into a serving bowl.
Garnish with the chopped coriander leaves & serve it hot with either plain rice or a well prepared flavoured rice & some salad too.....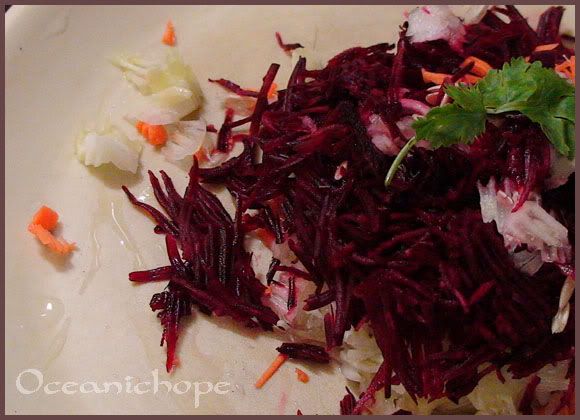 And accompanies the roti, parata & almost all kinda bread... too for dinner..... :-)
This prep is on its way to the
EFM - Mutton Series
........ conducted by
SrishKitchen
.....
"DO find Your place there my Meat Rassa
;-)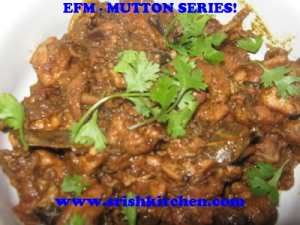 BLOGFARES:
And with the year coming to an end, there are few
blogfares
, that need to be flaunted here.... with a tag of THANKS!!! of course.........
I thank
Sailaja
for passing on the hearty flowers
and
Dolly
,
Vineeta
&
Sangeeta
for sharing their CHEERS!!!!!!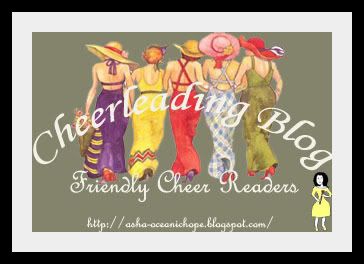 Cho.........Chweeeeeeeeeeet that baby girl is............... I wish she was mine...... :-( Anyways....
HAPPY CELEBRATIONS!!!!!!!!!!!!!!!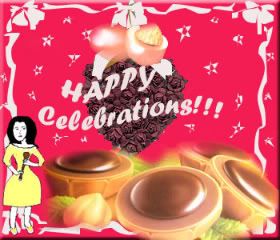 CHEERS TO ONE & ALL!!!!!!!!!!!
UNTIL NEXT...... KEEP THE FAITH!!!!!!!!!!