These are the idlis I was speaking about in my
Neer Coconut Chutney
post. Try them out, I'm sure one would forget the rough textured idlis they had been tasting. One can eat them with your coffee or tea. I still do not know how to prepare this. Of course for this recipe, mom is my source.
Ingredients:


White Rice - 4 cups

Urad Dal - 1 1/2 cups

Paper Avalakki (Poha) - 3/4 cup

Salt to taste

Sugar - 1tsp


Method:


Wash & soak the rice & dal together in water for 3-4 hrs. Best would be, soak somewhere during afternoon so that it can find time to get fermented during the entire night. Then late evening just grind the rice & the dal together with little water. Meanwhile wash the avalakki & keep it aside. When the rice & dal mixture is coarse, add the avalakki to the same and grind till you get a fine smooth texture. Now empty the batter to a deep bottomed vessel, add salt & sugar & mix well...really well (as that is a very very important step). Now cover the lid & leave it overnight to ferment. Morning the batter would be ready, for preparing the yummy, mouth watering idlis.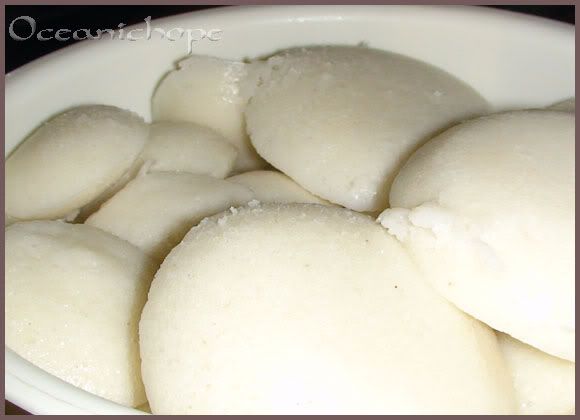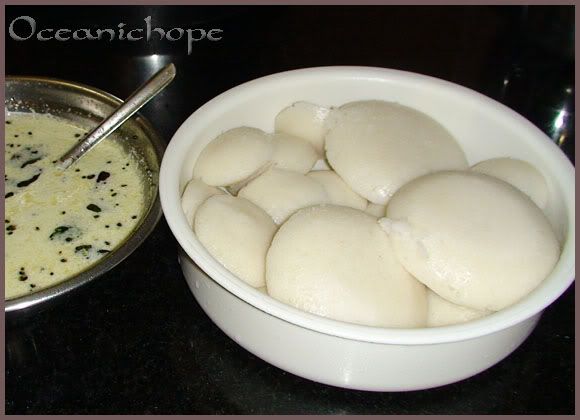 NOTE
: Just prepare the idlis as you normally do. Before pouring the batter into the idli moulds, called as idli vaati's at Mangalore, just smear it a bit with any edible oil. In Mangalore we use the coconut oil.