Rice Pudding, is a very simple, time saving & yum desert. In the North, it is an integral part of every auspicious events held at home. For eg., The Chatt festival or the Theej or be it GruhPravesh.
My hubby has a sweet tooth. He stocks chocolates (
bars
) in the refrigerator. In case he wakes up in the night, then, he would, for sure, feast on one.
Hmmmmmmm...... I'm just tired of stopping him. My maid says this always " You do not have kids, but you have chocolate papers lying around, always"................. I counter react " We are the two kids here.... He is for me & I am for him.....So what??????" ;-) Then she goes hush...!!!!!!
He loves to have something sweet in the evenings. So if I do not have a stock of semiya (
vermicelli
), then I would prepare this kheer for him. He savors it happily. And he likes to have it cold, like Rabdi.
Ingredients: (
for two
peeps
)
Basmati (
Long Grain
) Rice - 1/2 cup
Milk - 1 ltr
Sugar - 1 cup
Water - 200 ml
Cashew Nuts - 12 pieces
Raisins - 10 pieces
Cardamom (
small
) - 3 to 4 (
powdered
)
Ghee - 1 tsp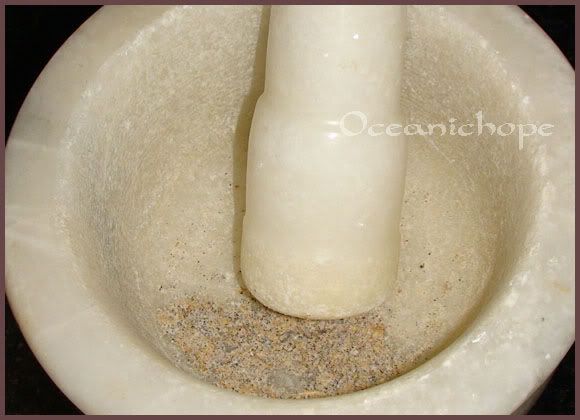 Method:
Wash & soak the rice in water for 5 minutes. Fry cashews & raisins in ghee, till golden brown & keep aside.
Mix water into milk & bring it to a regular boil. Add the cardamom powder after it boils. When a nice aroma is released, add rice. Stir it & cover it with a lid. Allow the rice to cook for 2 - 3 minutes. Then add cashew & raisins & stir. Now leave it covered again, stirring, to check the rice, at regular intervals. Continue this process until the rice is cooked well. Uncover it after that. Keep stirring to let the milk condense. The consistency should thicken up. Remove from fire & allow it to cool.
Best served cold. Just refrigerate it & eat when cold. As it goes down your throat, one can experience the divinity.