'Tukdi' is one of my family's favorites during Diwali. Of all the eatables & delicacies that we prepare for Diwali, this is the mostly sought delicacy. When we prepare it looks like it would at least last a month, but in vain. It would get emptied within a week or two. Peeps may also call it SHAKKAR PAALA, but I think that is the one, which is dropped into the sugar solution after frying. At Mangalore, the stalls or sweet meat shops offer the spicy variety of this. But my mom prepares the sweet one as we all like it, including my hubby, Kuku.
Very simple & easy. The only difficult part is the rolling & cutting involved. We get exhausted totally by the time we complete the 'production'. In between we tend to eat fruits & keep ourselves charged up, by discussing our love stories (
me, my mom & my newly wedded sis in-law, Jyoti
) or 'my' past acquaintances.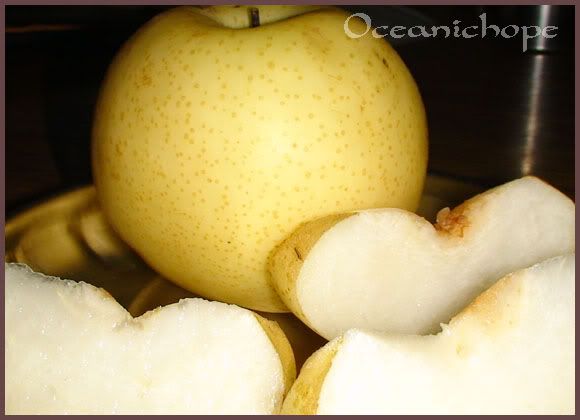 It is fun..... when my mom learns, where was I meandering when she went looking out for me, at my college.... I was a "
PAIN IN THE WRONG PART
" then.... of course, as I was busy "nain matkifying" (
नैन
लड़ना
) with Kuku, my then Love & now Soulmate. I know I have got my parents worried, a lot.... then.... but I'm sorry...really sorry, for then, that was all my goal in life.... Kuku was all I wanted..... And now he is mine forever.......................................................... for all births......
Ok.... coming back to where I started.... It always happens... I start off with my love story & keep continuing with pride.........
Ingredients:
All Purpose Flour (
maida
) - 1 kg
Salt to Taste
Hot Oil - 2 tbsp
Sugar (
powdered
) - 1 cup
Water as Required
Cooking Soda - 1/2 tsp
Method:
Mix all the ingredients in a wide mouthed vessel & knead into a soft dough.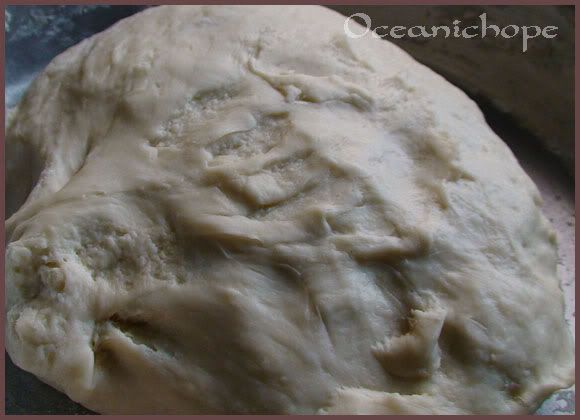 Make lemon sized balls & roll it flat, (
preferably thin
) with the help of a rolling pin. Now cut the flat rolled dough into shapes of diamonds, with the help of a designed cutter.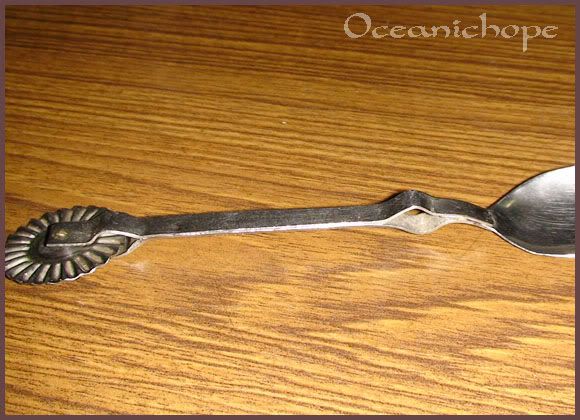 Now store these cut diamonds on a plate & keep aside, till you are done with 3, rolled dough.
Heat oil in a kadai or wok. When the oil is smoking hot, drop these cut pieces, of the 3 rolled breads & deep fry them till lighter shade of golden brown. And repeat the process till you are completely done with the kneaded dough.
Remove from oil & transfer the pieces on to an absorbent paper, to let the excess oil get absorbed.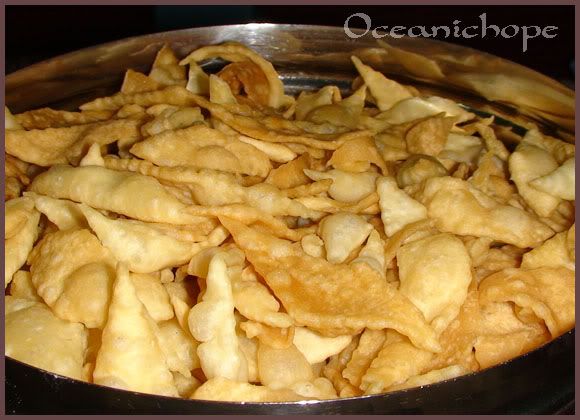 When cool, store in an air tight container & savor, whenever you please.
HAPPY DIWALI!!!!!!!!!!!!!!!!
This Diwali Dhamaka goes to Purva's event (
Indian Festive Food-Diwali Dhamaka
)